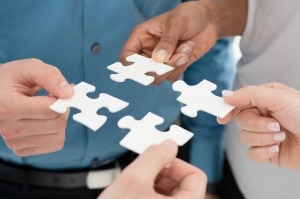 Wanneer er sprake is van een (dreigende) langdurige ziekteperiode, lastige verzuimsituaties, stagnerende werkhervatting of blijvende beperkingen kan een register arbeidsdeskundige uitkomst bieden met een gedegen advies en een arbeidsdeskundig onderzoek. Een arbeidsdeskundige adviseert over belasting en belastbaarheid als het gaat om wat van een werknemer kan worden gevraagd op het gebied van reïntegratie. Het doel van een arbeidsdeskundige is om tot een blijvende oplossing te komen voor de werkgever en de werknemer. De focus ligt op het benutten van oplossingen en mogelijkheden.
De arbeidsdeskundige beoordeelt de mogelijkheden van de werknemer om te reïntegreren door aanpassingen op de werkplek,  aanpassingen in de werkorganisatie of andere werkzaamheden binnen of buiten de organisatie. Een arbeidsdeskundige beantwoord relevante vragen zoals:
Welke beperkingen maken het dat het eigen werk niet kan worden gedaan?
Is er, rekening houdend met de beperkingen van de werknemer, een mogelijkheid om het werk aan te passen, waardoor er een goede en blijvende oplossing ontstaat?
Welke mogelijkheden zijn er eventueel in andere werkzaamheden bij de werkgever?
Zijn er reële alternatieven bij een andere werkgever?
Welke regelingen kunnen van toepassing zijn bij de geadviseerde oplossing?
Meer weten over arbeidsdeskundige?